In the spirit of doing cool and cheap things off the beaten path, Ben and I decided to go to an open house at the Southeast Fiber Arts Alliance. We had both never heard of it before and the term "fiber arts" was all we needed to be interested. He and I share a love of textile, patterns, and tradition.. so why not? Tucked away in an unassuming office building complex, we found a bustling room full of small local non-profit organizations who had some incredibly interesting objects to share.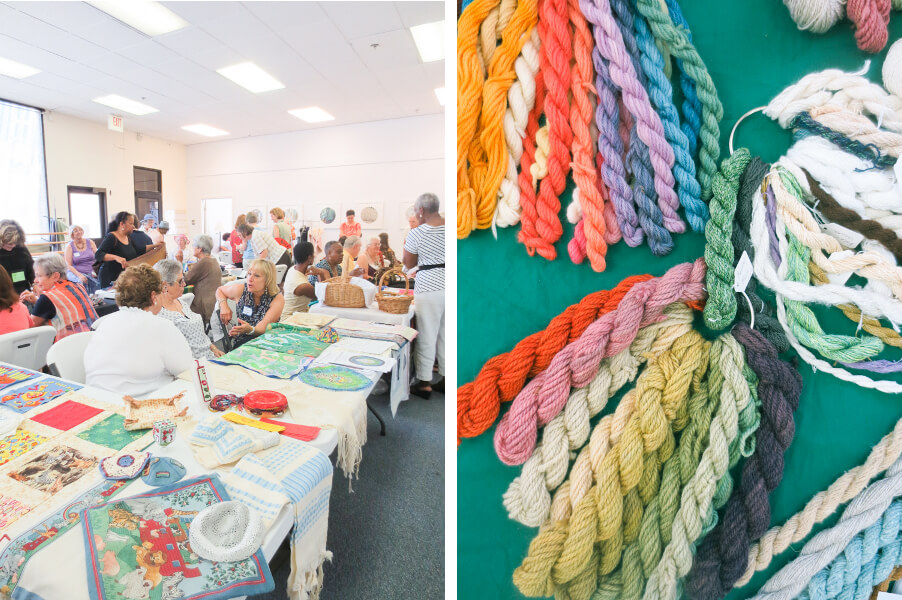 From silk painting to lace making, I was amazed by my lack of knowledge on the processes that transform fiber into the beautiful garments we wear every day without a second thought. Take a look at that small strip of white lace in the photo below. That took TWELVE HOURS to craft using those wooden tools. Seeing the blue lace come together was like watching swan lake; the effortless precision used to create this incredible thing of beauty was simply extraordinary. It had never occurred to me that lace was made string by string like this.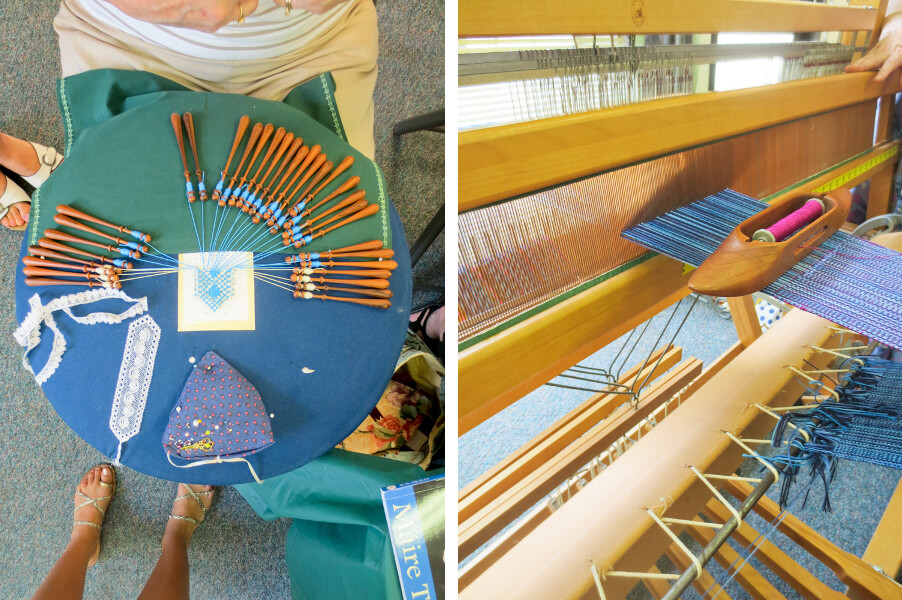 Ben and I learned how to work the loom! Again, what a painstakingly long process to make a seemingly simple piece of fabric. The woman who showed us the steps said she saw it as more of a meditation than an art considering how simple it truly was. I beg to differ though, seeing as how I consider my own art a meditative process as well. Repetition and simplicity does not diminish a craft, but merely emphasizes the importance of the passage of time and dedication utilized to achieve the goal product.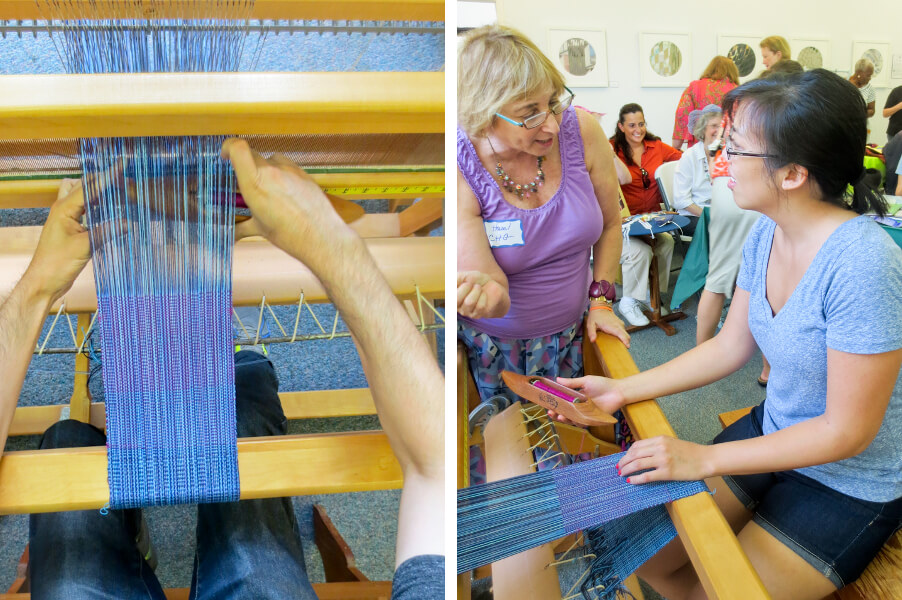 I want a yarn-bombed tree in my new place or yard pretty badly.