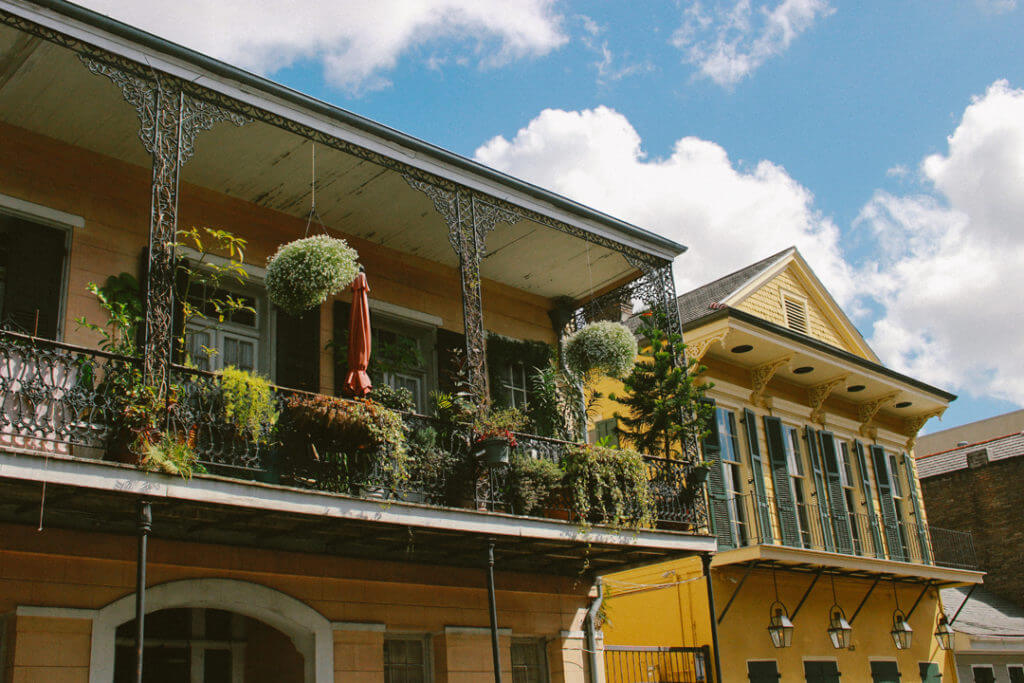 I'm so happy that my good friend Kelly decided to unite her friends for a Bachelorette celebration in New Orleans! The weather was perfect and there just weren't enough hours in the day to really soak all of it in. I'm convinced I need to go back for at least another long weekend for more long strolls and frozen Irish coffees (umm, DELISH).
NOLA is one of those cities that just looks unreal because it's so adorable without being cheesy. There are different colors and wrought iron railings everywhere and I didn't have the time to really capture everything that I was seeing around me.
The abundance of street musicians was also ridiculously charming. Yet another aspect I wish I had more time to enjoy.
PEDICAB!! If I could get everywhere via pedicab, I wouldn't mind.