Silly title, but I feel like I'm wearing men's PJs. And I don't hate it.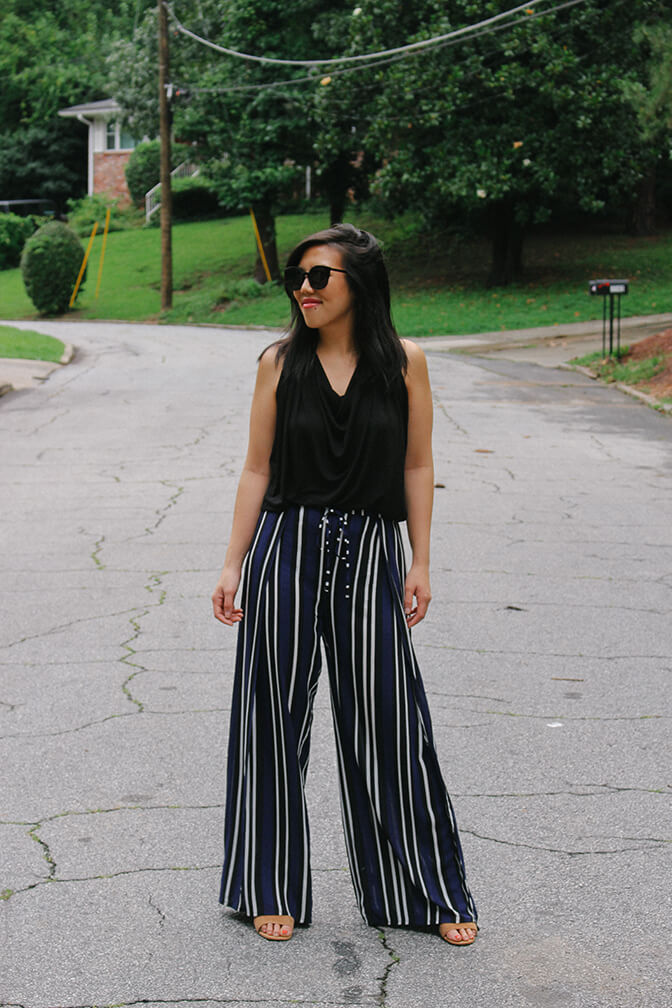 I gotta say this is probably my favorite kind of outfit. The silhouettes are figure flattering while the fabrics are breathable and elegant. If I had a whole closet full of these pieces in a variety of colors, I probably wouldn't need much else!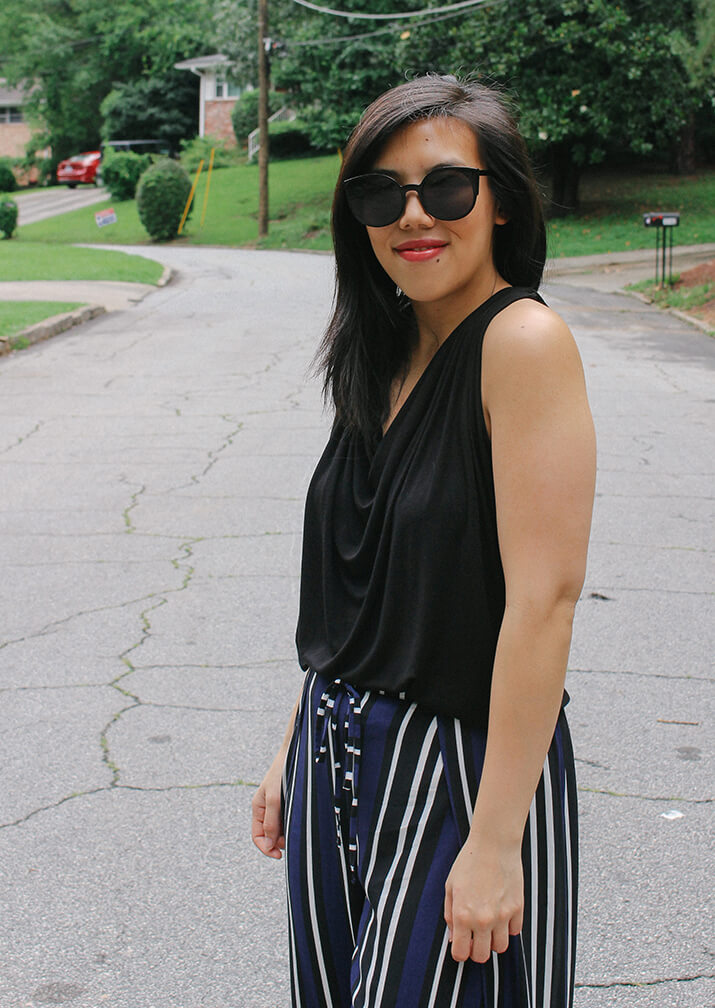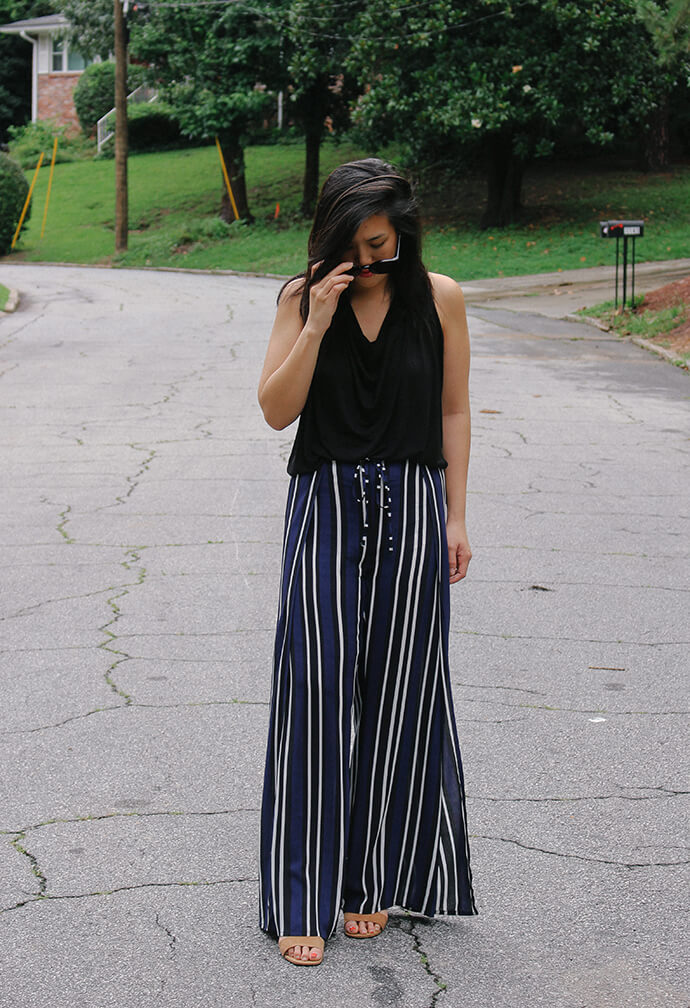 If you think you're too short to wear pants like this, let me remind you that I'm just about 5'4″ and wearing heels in these photos. I typically wear a size 4 or an XS in Anthro clothes (and often in petite sizes), but I got these pants in a standard small. It's loose but seriously comfortable and gives me just enough fabric for the slit to only reveal itself when I'm walking or sitting.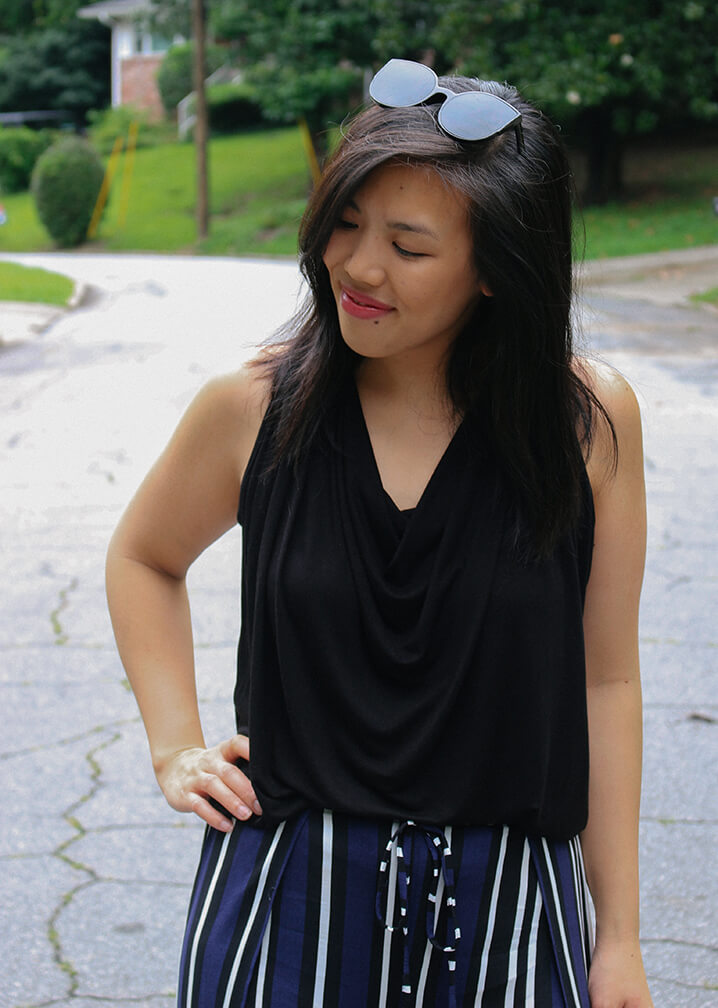 And I mean, this top? Come on. I can wear it with white pants, I can wear it with joggers, jeans, skirts… so much!